I am happy to announce that I have been awarded VMware vExpert 2023!!
I was beside myself when I got the email from VMware with the announcement and I want to thank Corey Romero along with the rest of the team that spent countless hours going through all the applicants.
The vExpert program is designed to aid in your success and help amplify you in your journey.
So by evangelizing, advocating or sharing your experience (teaching others to fish…) the VMware vExpert provides you with extra tools and resources to help you be more successful.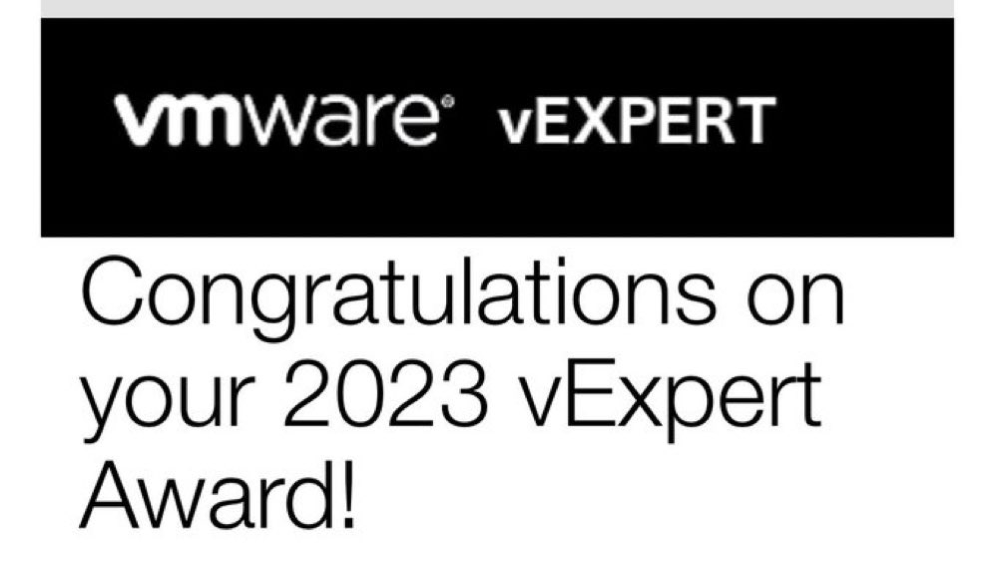 This is my third year of being apart of this amazing program and I look forward to many more to come!!
If anyone is interested or needs help with their application, feel free to reach out and I will do my best to help!!